Construction & Inspection
With its range of best UAV systems, the Geomount provides progress tracking and As-built documentation through highly-precise drone map outputs.
Project Planning & Design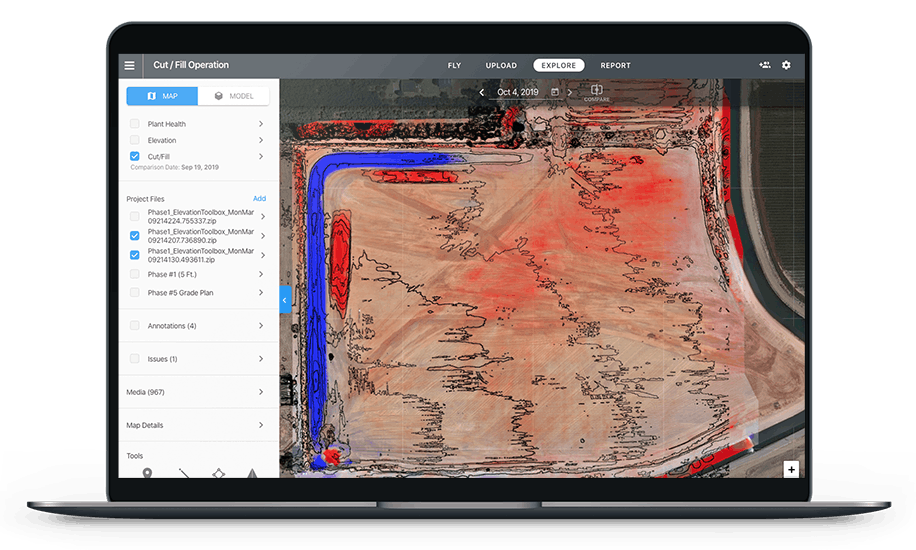 Inspections and Trackings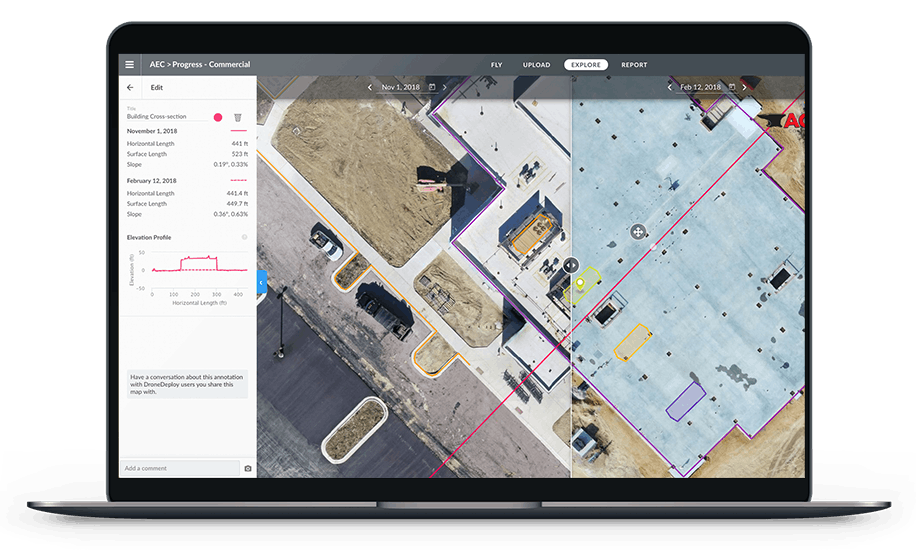 Project Asbuilt & Documentations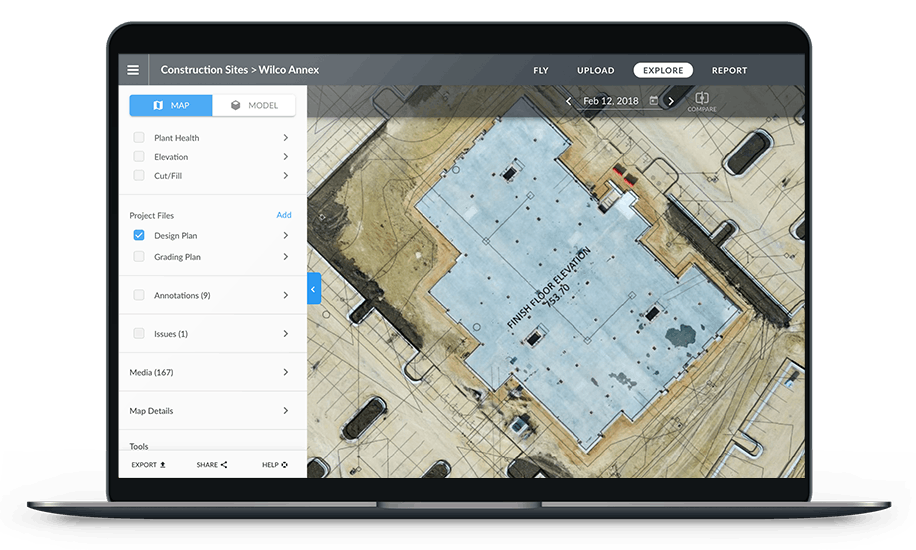 Progress Monitoring
Drone solutions, along with image stitching and 3D modeling software help teams stay fully informed on site progress and resource allocation – keeping projects on time and on track.
Project Planning and Design
In each startup projects, We provide a solution to shorten the time which takes to conduct site surveys, so our clients can place bids fast, and accelerate the planning and design process with highly accurate drone-generated maps and 3D models.
As-built Verification
We use 3D GIS brings real-world context to our client's maps and data. Instantly transform client data into smart 3D models and visualizations that help our clients. We analyze and solve their problems by sharing our ideas and concepts.
BIM Integrations
Geomount has the ability to overlay drone maps with site plans such as utility, wastewater, and equipment clearances. For more advanced oversight and planning, export drone maps into BIM, GIS, and CAD software.
Asset Inspection
Our team combines the asset inspections expertise and capability with the latest in UAV technology to give it a new construction application and change the way in which asset inspections can be carried out, allowing them to be made more safely.
Project Documentation
Our UAV project documentation services start with flights throughout the Project Weekly, Bi-Weekly, or Monthly, Capturing the Site's Progress to the closure of the project by providing as-built.
City Modeling
Our client designs and plans more effectively with our 3D reality models that accurately reflect landform and architectural information.
Urban-Rural Classification
We provide accurate 2D maps and 3D models of the landscape as frequently as required to ensure proper, up-to-date classification.
Corridor Mapping
We map corridors such as rivers, bridges, and roads, creating accurate 2D and 3D models to facilitate maintenance and inspection.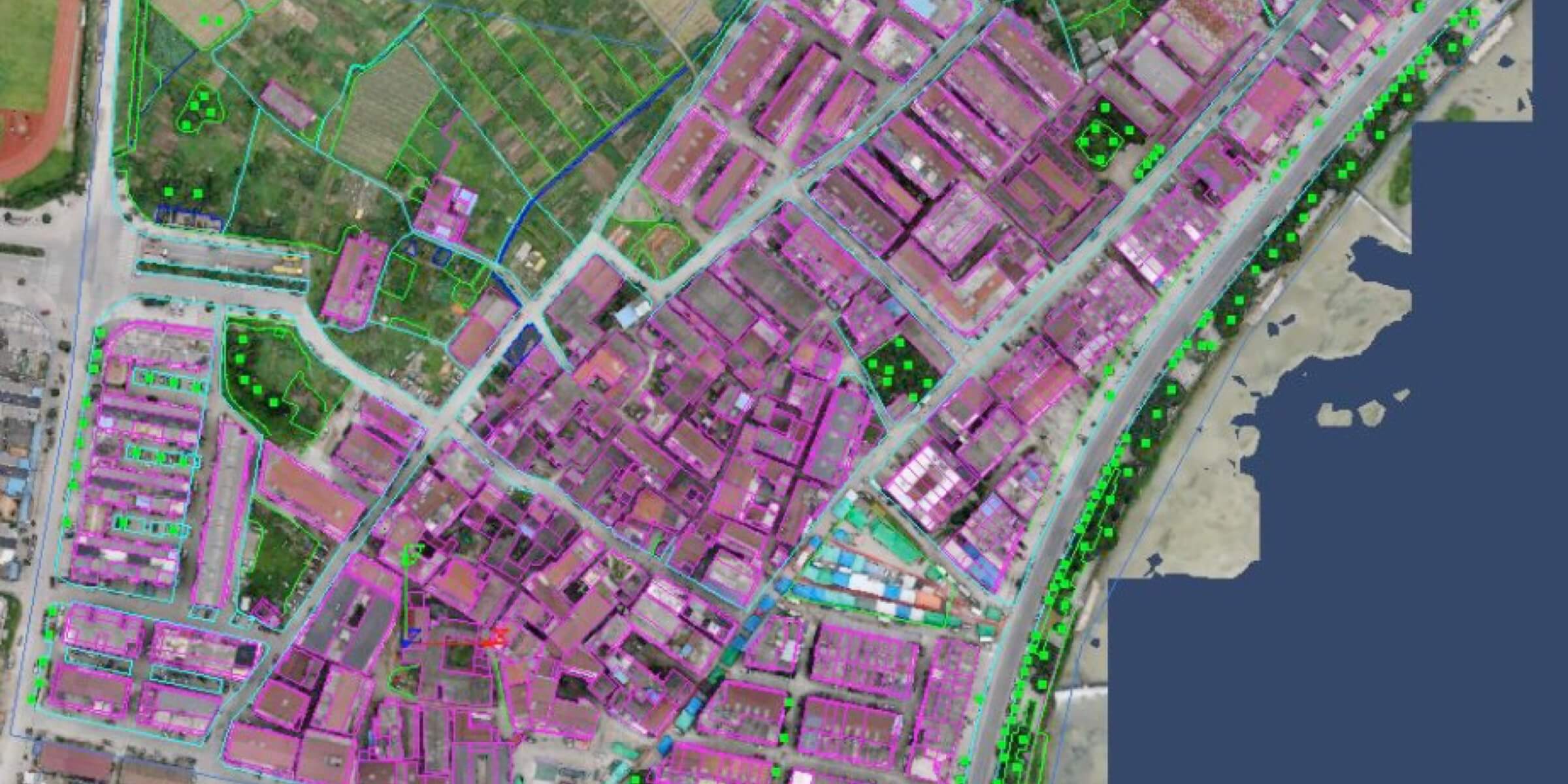 Architecture Engineering
Mapping large worksites to acquire detailed, precise data using drones skills. Our 2D maps and 3D models help our clients optimize projects in planning and designs.
Building Inspection and Maintenance
We map and model buildings to digitize the inspection and maintenance process, reducing costs while keeping personnel safe.
Heritage Site Modeling
Our team build detailed 3D models of cultural and natural heritage sites, digitizing assets for preservation and education.